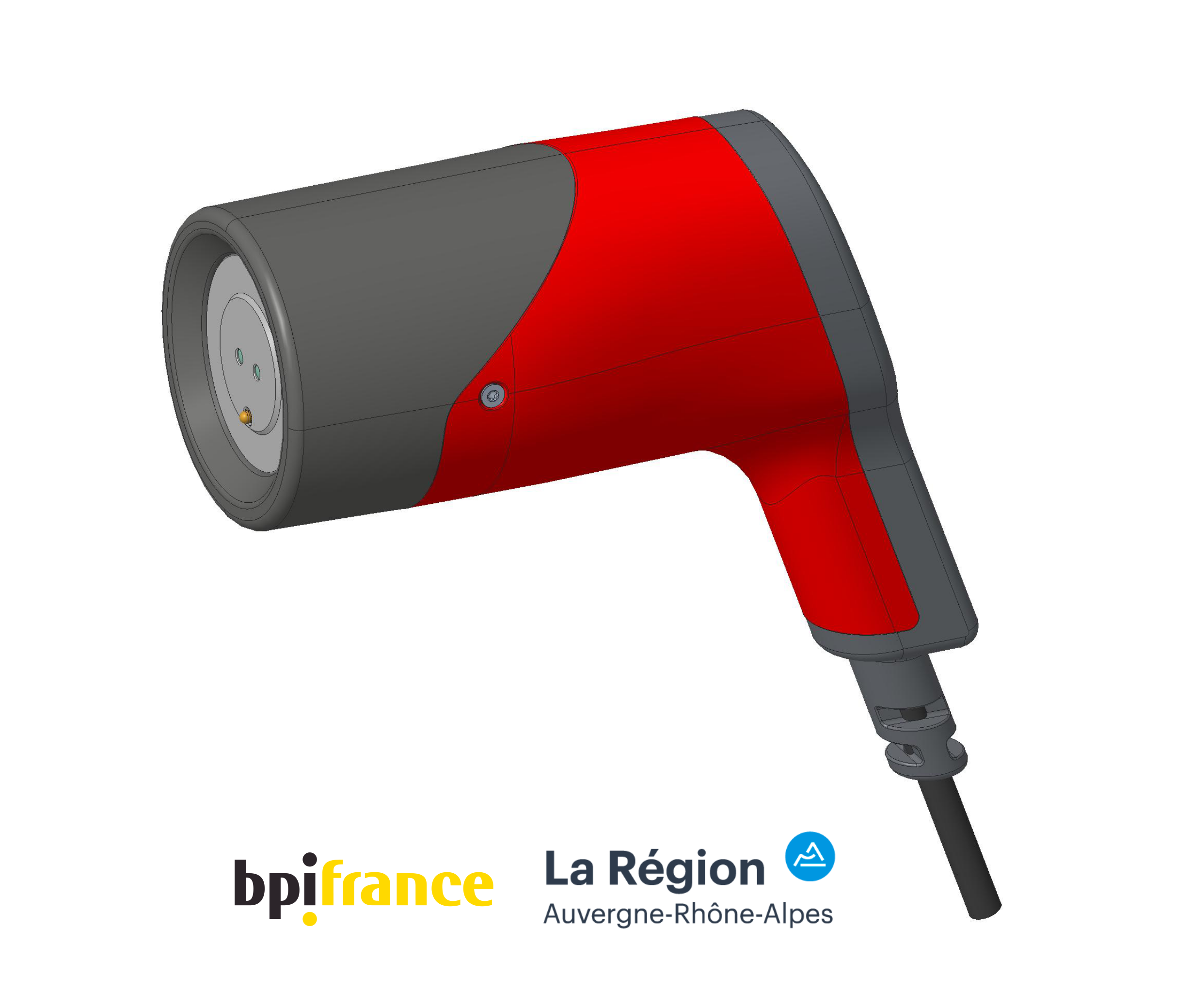 We are very happy to present our new 3kW AC magnetic plug, designed to charge your light industrial vehicles.
This "semi-automatic" magnetic plug allows quick, intuitive and effortless plug-in/unplugging and offers safe charging (230V, 16A) while eliminating all risks of damage to the plug, to the vehicle or to the wall.
This plug was developed in a FUI PRIMA project funded by the Auvergne Rhône Alpes region and Bpifrance.