Your energy management kit
Reduce your industrial facility's energy consumption by 5% to 12% without ever stopping production
E-Cube
Your energy sensors
So simple you can install these wireless, batteryless sensors yourself without shutting down your production equipment.
E-Case
Your Plug&Play kit
This kit is convenient enough to take anywhere, and it includes everything you need. Just plug it in to any electrical outlet and it gathers and transmits your energy consumption data. No action is required on your part!
Save It Yourself
®
Your web portal
View your industrial equipment's consumption data and access all of our services in one place!
save-it-yourself.com
They use our solution in their plants
Our vision: a new way to connect
gulplug offers two solutions to let you connect your machines to data and electricity.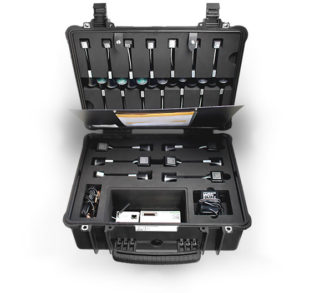 Energy efficiency for industrial facilities and buildings of all kinds.
An innovative technology that automatically plugs your electrical equipment in.